A new platform, Virtually Limitless, has been launched to support entrepreneurs and provide a safe space to discuss their mental health challenges while removing barriers and stigma.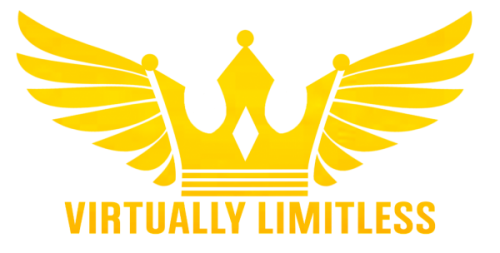 Wimberley, United States – May 28, 2020 /PressCable/ —
'Virtually Limitless,' a group of successful business leaders, has come together to launch a new mental health and wellbeing support platform aimed at entrepreneurs, called Virtually Limitless.
Find out more at https://www.facebook.com/groups/LimitlessEntrepreneurCommunity.
The new support platform has launched in recognition of the many business owners who have been facing difficult challenges with COVID restrictions on business practices.
As they continue to face tough decisions, the group acknowledges the stressors many business leaders, entrepreneurs, and start-up owners face in their business. Many owners face burnout and live with ill-effected mental health as they focus on business needs putting aside self-care and their own needs.
Virtually Limitless founders include Trey Carmichael, Systemization Expert, Carmichael Business Solutions; Andrea Adams Miller, International Publicity and Business Consultant, The Red Carpet Connection; Kohdi Rayne, Quantum Strategist, The Aphid ID; and Justine Mader, High-Performance Accountability Coach.
The mission of Virtually Limitless is to give all levels of entrepreneurs' space and resources they need to grow. This platform combats mental health stigma and suicide rates as successful people have the support to talk openly about their struggles and the challenges they face with peers who understand.
Virtually Limitless' platform breaks down the societal barriers that prevent people from speaking honestly and openly. The values at the core of the group are authenticity, straightforwardness, transparency, always leading with value, expanding its ripple, and building a legacy.
Each day, members have access to varying live business training sessions, live meditations, group hypnosis, and yoga sessions led by complementary instructors. These leaders include high-level influencers, experts, mental health and wellness instructors such as Teo Luz, Bryce Mckinley, Kyle Moses, Abby Walla, David Storch, Adil Amarsi, Andrew Napier, Chis Hines, Cesar Espino, Logan Fields, Delphine Cerdan, Nathan Hirsch, and the founders themselves.
Virtually Limitless celebrates its launch by partnering with the launch of 'The Keep Smiling Movement' celebrating 'National Keep Smiling Week May 25 and May 31. Each day, Virtually Limitless is interviewing their Smile Ambassador co-authors who are changemakers, influencers, and entrepreneurs.
TheKeepSmilingMovement.com aims to inspire hope and happiness through SMILES, a society merging International Leaders and Entrepreneurs for Social-Responsibility. This organization, developed to stimulate positive mental health, counteracts the 264M suffering from depression.
Since 2015, Barry Shore, Ken Rochon, and Andrea Adams-Miller's viral vision of smiles led to the creation of the movement. Five years of hard work passing out of 1.5M 'Keep Smiling' cards, taking thousands of 'Keep Smiling' photos, publishing a 'Keep Smiling: Shift Happens' book series, building a platform of social support, and creating a curriculum to shift to a positive mindset.
This book series, comprised of 100+ published books, each feature a story of triumph over challenge, motivational quotes, and smile photos of 100 Change Makers, Celebrities, Entrepreneurs, and Influencers holding 'Keep Smiling" cards. Co-Authors include Dr. Ivan Misner, Founder of Business Network International; Wm. Paul Young, Author of The Shack; Wayne Connell, Founder of InvisibleDisabilities.org; Robert Clancey, Spiritual Advisor; and many more. Their books feature celebrities holding the 'Keep Smiling' cards including John Travolta, Toby Keith, Elle McPherson, Daymond Johns, Buzz Aldrin, Quincy Jones, and more.
Throughout the platform launch week and Keep Smiling Week, there will be interviews with people who have published books through the keep smiling movement and a mastermind program released aimed at helping entrepreneurs take their business to the next level.
A spokesperson for Virtually Limitless said: "Many people don't consider the mental health challenges faced by entrepreneurs – they see a successful businessperson. The suicide rates of start-up founders, business leaders, and entrepreneurs speaks for itself. People of all levels need support, which is what we are providing. We want to create a safe place for people to reach out."
Contact Info:
Name: Trey Carmichael
Email: Send Email
Organization: Carmichael Business Solutions
Address: 1101 Sandy Point Road, Wimberley, Texas 78676, United States
Phone: +1-512-757-1401
Website: https://www.facebook.com/groups/LimitlessEntrepreneurCommunity/
Source: PressCable
Release ID: 88959320