DeepSwap.ai launches Deepfake App: Unleashing the Power of Artificial Intelligence
New York, United States – March 18, 2023 /MarketersMEDIA/ —
New York, NY, March 17, 2023, DeepSwap.ai, the leading artificial intelligence company, is excited to announce the launch of its latest app – Deepfake App. The app is set to revolutionize the digital world by unleashing the power of artificial intelligence, allowing users to easily create deepfake videos.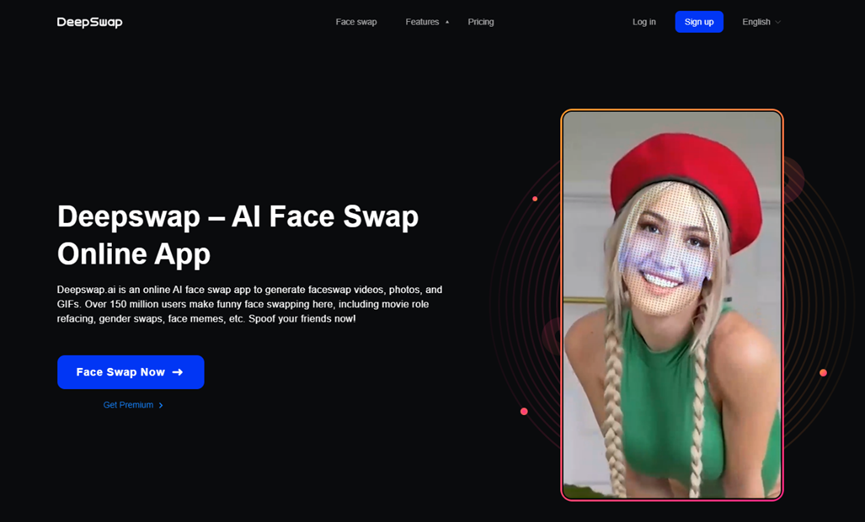 The new app uses advanced deep-learning algorithms to enable users to swap faces and manipulate videos with incredible accuracy. With the app's intuitive interface, users can upload a photo or video of themselves or someone else and then seamlessly swap their face with another person's face in any video. This technology has significant implications for the entertainment industry and beyond, including education, research, and social media.
The app uses cutting-edge technology to ensure that the deepfake videos generated by the app are of the highest quality. It also provides users with various features to enhance the final product, including adjusting lighting and colors, adding special effects, and customizing backgrounds. As the tools for creating synthetic media have evolved, tremendous progress has been achieved to the point that people may now easily create convincing deepfakes using a face swap app.
Digital technology offers users the power to change the game, it was assumed that moving pictures with sound was a trustworthy form of proof. The proficiency of artificial intelligence has fuelled a dramatic surge in the width of deepfake – films in which the performer's face is supplanted with someone else's resemblance – during the last several years.
DeepSwap strikes a balance by making high-definition "deepfake" video production accessible to the public. The website runs on a freemium basis, meaning anybody may create up to 2 free face swaps every month, but paying customers have fewer restrictions and can remove the site's watermark.
One of the benefits of DeepSwap is its ability to produce high-quality deepfake videos in real-time. This makes it an attractive option for individuals who want to generate deepfake videos quickly and easily without the need for extensive training or computational resources.
The Deepfake App is available for download on both iOS and Android devices. The app is free to use, and additional features are available through in-app purchases.
For more information, please visit DeepSwap.ai's website.
Contact Info:
Name: Scott G.
Email: Send Email
Organization: DeepSwap
Website: https://www.deepswap.ai/
Release ID: 89092193