TUSK has announced a new update to its freedom-focused and anti-censorship web browser. It is designed to provide a curated and personalized reading experience for users.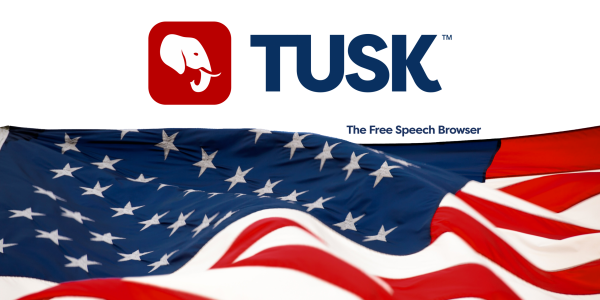 Santa Barbara, United States – February 1, 2023 /PressCable/ —
The TUSK web browser, with its latest update, now offers users the ability to curate their news and information sources. This feature empowers users to take control of their internet browsing experience, providing them access to conservative news outlets that they trust.
For more information, please visit: https://tuskbrowser.com
The browser, which is now available on the Google Play and Apple App Store, as well as on Windows and macOS, has been specifically designed for conservatives, with the aim of helping them overcome a perceived liberal bias in mainstream content. The TUSK browser allows users to curate their media feed and rank and sort stories based on their popularity and relevance.
In addition to its news-centric features, the TUSK browser places a strong emphasis on user privacy and security. The browser enforces the use of HTTPS connections when available, providing protection for user data against potential attackers who may attempt to gain access to sensitive information. These encrypted connections ensure data security over the network, particularly when using public networks such as Wi-Fi.
The TUSK browser also offers a range of productivity features, including a built-in password manager and automatic updates. The browser also includes tab and bookmark management, import options for bookmarks and settings, and support for most Chrome extensions. Furthermore, users can browse the news privately, as the browser does not require any account creation.
In comparison to other privacy-focused browsers such as DuckDuckGo, the TUSK browser differentiates itself by targeting a specific user base and providing a news-centric browsing experience. DuckDuckGo is a browser that focuses on privacy and security, providing users with a high level of protection against tracking and data collection. The TUSK browser, on the other hand, is geared towards providing conservatives with an uncensored news browsing experience, with an emphasis on allowing users to access conservative news sources they trust.
A spokesperson for the TUSK browser states: "The TUSK browser allows you to determine the sources of your news and information. Would you like to see more conservative news from only the sources you trust? TUSK is the answer."
For more information on the TUSK browser and its features, please visit: https://tuskbrowser.com
Contact Info:
Name: Jeff Bermant
Email: Send Email
Organization: TUSK
Address: 5383 Hollister Ave., Suite 120, Santa Barbara, CA 93111, United States
Website: https://tuskbrowser.com/
Release ID: 89089419