A report on Australian state and federal taxes has once again placed the need for tax reform in the spotlight. Thomas Mousa says it's time Australia bites the bullet to tackled tax reform.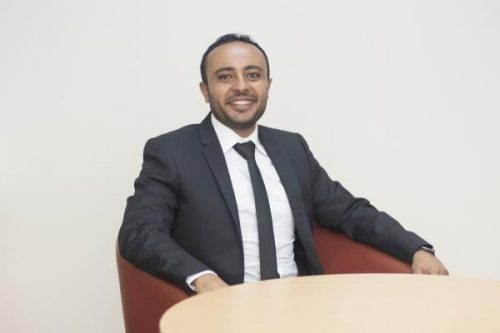 Kingsgrove, Australia – November 7, 2018 /NewsNetwork/ —
Financial Specialist Says Tax Reform is Urgent
October saw PricewaterhouseCoopers' release of a report on Australian state and federal taxes that once again placed the need for tax reform in the spotlight. Some of PWC's recommendations, like raising GST to 15 percent, may be controversial says TLK Partners' Financial Expert Thomas Mousa, but it's time Australia bit the bullet and tackled tax reform.
115 Wasteful Taxes
Although tax reform would likely mean that Australians are hit by extra tax obligations, Mousa is convinced that simplifying the tax landscape will result in economic benefits that will outweigh the impact on individual tax bills.
The PwC report showed that 10 of 125 state and federal taxes were responsible for raising 90 percent of government revenue. Mousa says the solution is simple – at last, on the surface. We need to get rid of 115 wasteful taxes. Administering them and maintaining compliance probably costs the economy much more than they raise.
"The compliance coasts are enormous," says Mousa, "and the income doesn't justify the administrative burden these taxes create."
A Tax Wake-Up Call
It's not just the matter of unnecessary taxes leading to waste, however. There's a pressing need to bolster government revenue so that it can take better care of a future that will be characterised by an ageing population.
PwC could be guilty of attempting shock therapy to reanimate the tax reform debate, says Mousa. After all, its suggested changes which include increased GST, taxation of every dollar earned (without a tax-free threshold), death taxes, and the elimination of capital gains discounts will be unpopular with people from just about any walk of life.
"PwC is being realistic about what the high-road is," says Mousa. "They have the data to show we need the revenue and that these sources would be appropriate to meeting that need, but I think they've been deliberately shocking in the way they've presented it. They want to get policymakers and influencers in the world of high finance talking."
Reform Will Have Far-Reaching Consequences
Although Mr Mousa doubts that anything as revolutionary as the entire PwC model for tax reform will ultimately go through, he is eager to see how far the conversation will go. "There's some thoughtful work in the report. Where I think we have to be careful is in not disincentivising saving and investment."
As it is, Mr Mousa believes that whether tax reform takes the form of a series of gradual tweaks or a full-scale overhaul, his clients will need to relook their wealth management strategies. "At TLK Partners, we carefully monitor taxation issues and plan for changing tax scenarios. We agree that tax reform is urgent, and we will be watching with interest as this debate unfolds. If and when reforms are implemented, we will keep our clients informed as to any changes that may impact their individual situation."
Mr Mousa says that with its multidisciplinary financial management approach that includes accounting, investment management, and legal compliance, TLK Partners will be in an excellent position to assist its clients in navigating regulatory change. Meanwhile, he suggests that we support the concept of tax reform. "It's politically unpopular, but it needs to be attended to," he says.
For more information on TLK Partners, Chartered Accountants and Wealth Management Company and its holistic approach to wealth management, accounting and legal compliance, visit their website, or contact their Kingsgrove offices on (02) 8090 4324.
Related Article: Why Professional Tax Accountants Are Crucial To Your Business
This material is of a general nature only, it does not take into consideration your financial circumstances, needs or objectives. Before making any decision based on this content, you should assess your own circumstances, seek professional advice or contact our office to be directed to the appropriate professional. Whilst all care has been taken in presenting the material neither TLK Partners or its associated entities guarantee that the material is free of error and, the information may have changed since being published.
Syndicated by Baxton Media.
Contact Info:
Name: Matthew Mousa
Email: Send Email
Organization: TLK Partners
Address: 1-5 Commercial Rd, Kingsgrove, NSW 2208, Australia
Phone: +61-1300-724-017
For more information, please visit https://tlkpartners.com.au/
Source: NewsNetwork
Release ID: 440232