Tybro Publications Founder Dr. Mitchell E. Gibson Touches on Living Soul Meditation and Its Impact on Anxiety Reduction
United States – September 6, 2022 —
Tybro Publications is an American publishing company. Founded by Dr. Mitchell E. Gibson, the firm serves as a hub of educational content for practitioners of meditation and spiritual practices.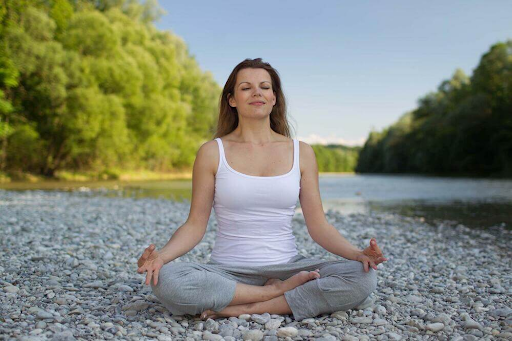 Anxiety is one of the most debilitating conditions nearly one-fifth of the population of the United States is struggling with. The fast-paced lifestyles, rapid urbanization, and broken communication between individuals, friends, and even families are some of the many factors that are contributing to this problem.
Dr. Mitchell E. Gibson is a board-certified forensic psychiatrist and the founder of Tybro Publications – a company that was built to support, edify, and help its customers learn more about meditation, enter the spiritual world, and attain inner tranquility.
Numerous natural ways of reducing anxiety exist. Yoga, for one, is being practiced by millions around the globe; it blends physical activity with various breathing exercises, which promotes health and brings about relaxation.
Spending time in nature is another efficient method that is as well suited for groups and families as it is for individuals. Whether it be walking in parks, strolling through the forests, or camping outdoors, breathing fresh air while bathing in the sun is as healthy as it is relaxing.
Dr. Mitchell E. Gibson imparted that Living Soul Meditation in particular is one of the best ways to attain and maintain a way of healthy living, a balanced lifestyle, and reduce anxiety.
The Living Soul Meditation is an ancient natural practice that is meant to help people tap into their souls, realize and awaken their creative potential, alleviate stress build-ups, and enter a calm, burden-free state.
According to Dr. Gibson, more than 600 research studies have shown that daily meditations can have significant impacts on both the physical and mental health of practicing individuals. Mr. Gibson released an audiobook Living Soul Meditation, which contains a step-by-step guide regarding how this type of meditation should be approached and exercised, imparting the following:
"The Living Soul Meditation is a simple, natural, and effortless procedure that will require only about 20 minutes once a day to complete. This is a guided meditation that contains the ancient practice of the breath of seven. During this time, your awareness will settle down and you will experience a unique state of calm and serenity. The body will become more relaxed and your mind will begin to approach a doorway in consciousness that you will find very useful. In this state, the mind will become open to exploring itself. This technique will take time and practice to perfect," said Dr. Mitchell E. Gibson.
Dr. Mitchell E. Gibson's The Living Soul Meditation audiobook is available on Tybro Publications' website. Aside from books about meditation and spiritual practices, Tybro Publications also offers a range of unique products for spiritual practitioners, including but not limited to healing radiators, ceremonial tools, amulets, solar mirrors, pendants, and more.
More information about Dr. Mitchell E. Gibson and The Living Soul Meditation is available on Tybro Publications' official website.
Contact Info:
Name: Dr. Mitchell Gibson
Email: Send Email
Organization: Tybro Publications
Address: United States
Website: https://tybro.com/the-living-soul-meditation-audio-download/
Release ID: 89081154