Gerwin Schalk has today been recognized for pioneering audio research in an entirely new domain of emotion analytics within capital markets Schalk has shared his reflections and advice in an interview. Further information at https://www.helioslife.enterprises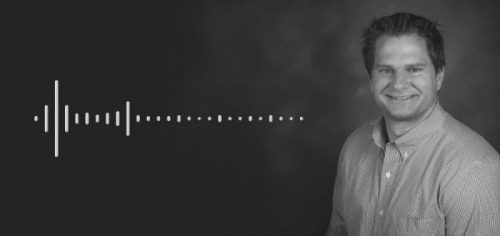 Troy, United States – January 14, 2021 /PressCable/ —
Gerwin Schalk has today been recognized for pioneering audio research in an entirely new domain of emotion analytics within capital markets. This recognition is, in part, a result of Schalk's work within the alternative data and quantitative trading arena, specifically his work analyzing over 100,000 earnings calls to determine potential undisclosed M&A event knowledge. The transparency that could be uncovered by tapping into the voice is unlike any other.
Schalk, a native of Albany, New York, has been involved with the alternative data and quantitative trading world for 36 months, getting a start after a decorated 20 year career in neuroscience that included advancing the medical world of brain-computer interface. In response to a question on the driving force behind his success, Schalk has explained how it really boiled down to an innate desire to have machines provide improvements to people's lives.
Reflecting on the recognition Schalk is quoted as saying: "Ever since seminal academic work in the late 60s, we know that humans communicate through different channels such as words, body posture, facial expression, and the tone of the voice. Unlocking this avenue provides an entirely new world of computing that we must strive towards."
In a recent one-to-one interview, Schalk reminisced on other past achievements, which helped build momentum towards the present day. Notably, one of the proudest was being highlighted in Al Gore's "The Future: Six Drivers of Global Change".
In the same interview, Schalk stated his intentions for the future. The primary goal for the next 12 months, Schalk states, will be to deploy the world's first voice emotion detector for capital markets. Looking farther ahead, the aim is allow machines to understand basic human emotions thus unlocking a renaissance in the world of Human Computer Interaction (HCI).
When asked more personally about how they want to be perceived and remembered, Schalk said: "When robots in the future, who are potentially caring for our elderly, can provide them joy, humor and love I want to know that I've made my contribution. Our future is bright if we combine our uniquely human emotions with our machinery."
Schalk closed the interview by sharing his recommendation for anybody who wanted to follow in his footsteps in some fashion, perhaps taking the achievements even further. According to Gerwin Schalk, the key is a routine that starts at 5am every single day. Success is not simply luck but earned through dedication.
Further information can be found at https://www.helioslife.enterprises
Contact Info:
Name: Sean Austin
Email: Send Email
Organization: Helios Life Enterprises Inc.
Address: 24 4th St, Troy, NY 12180, United States
Website: https://www.helioslife.enterprises
Source: PressCable
Release ID: 88993423